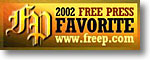 Norway Spruce Seedlings
(Picea Abies)
The Norway Spruce is a fast growing, dark-green spruce with short needles. It's pleasant appearance makes it ideal as an ornamental, and it's growth rate is well-suited to applications such as windbreaks and privacy screens.

Norways are the dominant evergreen in Europe, and although it is not native to the US, it is very commonly planted throughout the NorthEast and as far south as Tennessee. At higher elevations, they can survive even farther south. However, they are best suited to temperate climates, need full sun, and prefer richer soils.

They can reach a jaw-dropping height of 200 feet, but most max out at an impressive 100 feet.
NOW SHIPPING MON-THURS
Order by 9am EST and you'll **probably** get same day shipping on these specific trees as long as [a] our shipping schedule for the week is not already full, and [b] your trees will reach you by Friday [we don't want your box of trees sitting in a truck all weekend, potentially baking in the sun]. See our shipping page for more details. If you'd like to order now to guarantee availability but postpone your shipment to a later date, please specify that date in a follow up email after placing your order. Shipping season for these specific "bare root" trees closes around Thanksgiving. If you need trees shipped later than that, please have a look at our various sizes and species of plug transplants and plug seedlings, which can be shipped at almost any time of year and are ridiculously easy to plant.

PACKAGING OPTIONS:
We offer cotton gift bag packaging and custom pendants for all sizes of bare root seedlings and transplants, sold separately in matching quantities.
Prices include all shipping and handling and a one year guarantee

5-pack:
$25.00
[$5.00 ea]

10-pack:
$35.00
[$3.50 ea]

25-pack:
$52.00
[$2.08 ea]

50-pack:
$76.00
[$1.52 ea]

100-pack:
$110.00
[$1.10 ea]
OTHER SIZES AND OPTIONS:
Norway Spruce are offered in the following sizes:
• bare root seedling [now shipping]
• bare root transplant [now shipping]
• plug seedling [now shipping]
• plug transplant [now shipping]
• conservation grade plug transplant [possibly available in Fall 2015]
Comparable/alternative species: Black Hills Spruce, Black Spruce, Colorado Blue Spruce, Meyers Spruce, Serbian Spruce, White Spruce
Confused about species? Check out our Evergreen Tree Buyers Guide
Pictures of mature Norway Spruce

These pictures are for general identification and description only. As your trees reach maturity, they may vary slightly in size, color, and general appearance.
Approx 6-12 inches
---
Prefers zones 3-6
---


Suitable for full sun
---