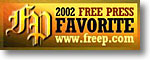 Fraser Fir Seedling Plugs
(Abies fraseri)
The Fraser Fir has classic looks, featuring short, soft, dark-green needles with silver undersides revealed by upturning branches. It is a beautiful ornamental, and is widely considered the finest Christmas tree in North America. (and most commonly misspelled: Frazer Fir, Frasier Fir, Fraser Fur, Frazier Fir, etc.)

The Fraser grows to a maximum height of 80 feet, and will flourish in fertile, rocky & sandy soils which are slightly acidic. In any case, they must have good drainage. They are somewhat tolerant of shade, but prefer full sun. A good rule of thumb is to plant them from Tennessee north, but you can also plant them in areas of higher elevation.

The Fraser Fir is so similar to the Balsam Fir that scientists believe that not too long ago they were one and the same.
PLANT IN RECORD TIME:
Watch how to plant these evergreen seedling plugs faster and with less effort than any other type of "bare root" evergreen seedling. With just a cordless drill, any old rusty/dull 1 inch drill bit you have lying around, and a few simple items, you can realistically plant upwards of 100 plug seedlings in an hour. Your back will thank us later :)
AVAILABLE FOR PREORDER NOW, SHIPPING BEGINS AUGUST 25, 2014
This specific evergreen species/size is available for pre-order right now, with shipping beginning the week of August 25 [shipping info]. Note that other species/sizes may have other beginning ship dates. To guarantee availability, you are welcome to place an order now and we'll reserve them in your name. If you'd like to delay shipment to later in the Fall, please specify a ship date in a follow up email after placing your order. Shipping season for this specific evergreen species/size ends the week of December 15, 2014 and will resume just after the new year.

PACKAGING OPTIONS:
We offer individual plastic packaging, eco-friendly packaging, cotton gift bag packaging and custom pendants for all sizes of plugs, each option sold separately in matching quantities.
Prices include all shipping and handling charges
---

5-pack:
$23.00

10-pack:
$33.00

25-pack:
$59.00

50-pack:
$94.00

100-pack:
$140.00
OTHER SIZES AND OPTIONS:
Fraser Fir are offered in the following sizes:
• bare root seedling [available in Sept 2015]
• bare root transplant
• plug seedling
• plug transplant [available in Sept 2015]
Comparable/alternative species: Balsam Fir, Canaan Fir, Concolor Fir, Douglas Fir
Confused about species? Check out our Evergreen Tree Buyers Guide
Pictures of mature Fraser Fir

These pictures are for general identification and description only. As your trees reach maturity, they may vary slightly in size, color, and general appearance.
Approx 6-12 inches
---
Prefers zones 3-7
---



Suitable for full sun and partial shade
---
QUARANTINE:
California and Oregon residents: We cannot ship this species of tree to you due to your state's quarantine restrictions. View our CA/OR quarantine list >>
QUARANTINE:
Washington residents: We cannot ship this species of tree to the state of WA due to your state's quarantine restrictions. View our WA quarantine list >>