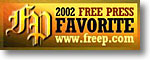 White Spruce Transplants
(Picea Glauca)
White Spruce feature short, bluish-green needles and a nice overall appearance, great for ornamental uses. It features a conical shape which spreads fairly wide at the base if planted in the open.

White Spruce are native to the northern United States and Canada, and are very tolerant of cold windy conditions, partial shade and wet soils such as stream banks and lake shores. White Spruce habitat is generally from Indiana north, although they grow at higher elevations in lower states.

White Spruce are an important food source for Grouse and other seed eating birds, as well as red squirrels.
NOW SHIPPING!
Order by 9am EST and you'll get same day shipping on these specific trees [Mon-Thurs] as long as [a] our shipping schedule for the week is not already full, and [b] your trees will reach you by Friday [we don't want your box of trees sitting in a truck all weekend, potentially baking in the sun]. See our shipping page for more details. If you'd like to order now to guarantee availability but postpone your shipment to a later date, please specify that date in a follow up email after placing your order. Shipping season for these specific bare root trees closes at the end of May 2013. If you need trees shipped later than that, have a look at our various sizes and species of plug transplants and plug seedlings, which can be shipped at almost any time of year and are ridiculously easy to plant.

SPECIAL PACKAGING: We offer cotton gift bag packaging for all sizes of bare root seedlings and transplants, sold separately in matching quantities.
Prices include all shipping and handling charges
---

5-pack:
$33.50

10-pack:
$42.50

25-pack:
$86.00

50-pack:
$144.00

100-pack:
$219.00
Pictures of mature White Spruce

These pictures are for general identification and description only. As your trees reach maturity, they may vary slightly in size, color, and general appearance.
Approx 15-20 inches [photo is no longer accurate]
---
Prefers zones 3-6
---



Suitable for full sun and partial shade
---