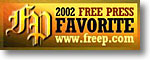 Evergreen Seedling Plugs Variety Packs
Not sure what kind of evergreen plug seedling to get? Order a variety pack and get a little bit of everything! Your evergreen seedling plug variety pack will include our choice [based on your location] of at least three different species of plug seedlings based on our current availability as shown at far left.
We suggest that you describe to us your planting environment...either in the comments area of your order or in a follow up email. This additional information will help us to choose appropriate species for you. Your soil type, how much sun the area gets, if it is low and wet or high and dry...that sort of thing.
PLANT IN RECORD TIME:
Watch how to plant these evergreen seedling plugs faster and with less effort than any other type of "bare root" evergreen seedling. With just a cordless drill, an old 1 inch drill bit and a few simple items, you can realistically plant upwards of 100 plug seedlings in an hour. Your back will thank us later :)
THESE PLUGS SHIP ASAP YEAR ROUND:
Order by 9am EST and you'll get same day shipping on these specific trees as long as [a] our shipping schedule is not already full, [b] your trees thaw in time to pack and ship, and [c] they will reach you by Friday [see our shipping page for more details]. If you'd like to order now to guarantee availability but postpone your shipment to a later date, please specify that date in a follow up email after placing your order.

PACKAGING OPTIONS: We offer individual plastic packaging, eco-friendly packaging and cotton gift bag packaging for all sizes of plugs, sold separately in matching quantities.
---

Prices include shipping and a one year guarantee!

10-pack:
$39.00

25-pack:
$69.00

50-pack:
$99.00

100-pack:
$159.00
Typically 5-16 inches
---
Typically zones 3-8 [not available for Zone 9]
---


Suitable for full sun
---
California and Oregon residents: We cannot ship this specific tree to you due to your state's quarantine restrictions. View our CA/OR quarantine list >>
Washington State residents: We cannot ship this specific tree to you due to your state's quarantine restrictions. View our WA quarantine list >>