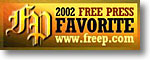 Meyers Spruce Plug Transplants
[a.k.a. Chinese Blue Spruce, Meyer's Spruce]
[Picea meyeri]
The Meyers Spruce is a dark-green spruce with short needles and a slightly slower than average growth rate for a spruce. In terms of shape and needles and other characteristics, it is virtually identical to the Colorado Blue Spruce, but is more resistant to pests and disease. It's shape, blue-green color and excellent needle retention makes it ideal as an ornamental, and it's average growth rate results in dense growth, making it well-suited to applications such as windbreaks and privacy screens.
Meyers Spruce are native to China, but they are very commonly grown and planted throughout the United States, and as far south as Northern Georgia and Northern Texas due to their drought tolerance. At higher elevations they can survive even farther south, although they may not flourish as they do farther north. They prefer full sun, but can grow in both light and heavier soils and a wide range of soil acidity. They can reach a mature height of 40 feet, which is less than other popular spruces, making them ideal for locations where height is an issue.
PLANT THESE PLUG TRANSPLANTS IN RECORD TIME:
Watch how to plant these evergreen plug transplants faster and with less effort than any "bare root" evergreen transplant of a similar size. With just a cordless drill and our plug transplant bulb auger, you can realistically plant 50 to 100 trees per hour without breaking your back. You can buy this auger on the cheap with tree purchase, but with any order of 50 plug transplants or more [pls read that again, this offer is not for plug seedlings] we'll include the auger for FREE!
AVAILABLE FOR PREORDER NOW, SHIPPING BEGINS AUGUST 31, 2015
This specific evergreen species/size is available for pre-order right now, with shipping beginning the week of August 31 [shipping info]. Note that other species/sizes may have other beginning ship dates. To guarantee availability, you are welcome to place an order now and we'll reserve them in your name. If you'd like to delay shipment to later in the Fall, please specify a ship date in a follow up email after placing your order. Shipping season for this specific evergreen species/size ends on the afternoon of December 21, 2014 and will resume just after the new year.

PACKAGING OPTIONS:
We offer individual plastic packaging, eco-friendly packaging, cotton gift bag packaging and custom pendants for all sizes of plugs, each option sold separately in matching quantities.
OTHER SIZES AND OPTIONS:
Meyers Spruce are offered in the following sizes:
• plug seedling [available for pre-order now]
• plug transplant [available for pre-order now]
• conservation grade plug transplant [sold out]
Comparable/alternative species: Black Hills Spruce, Black Spruce, Colorado Blue Spruce, Norway Spruce, Serbian Spruce, White Spruce
Confused about species? Check out our Evergreen Tree Buyers Guide
Pictures of mature Meyer's Spruce

These pictures are for general identification and description only. As your trees reach maturity, they may vary slightly in size, color, and general appearance.
Approx 8-12 inches [photo is no longer accurate]
---
Prefers zones 3-8
---


Suitable for full sun and partial shade
---
QUARANTINE:
California and Oregon residents: We cannot ship this specific tree to you due to your state's quarantine restrictions. View our CA/OR quarantine list >>
QUARANTINE:
Washington residents: We cannot ship this specific tree to the state of WA due to your state's quarantine restrictions. View our WA quarantine list >>