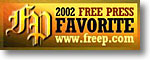 Concolor Fir Seedling Plugs
(a.k.a White Fir)
(Abies Concolor)
The Concolor Fir (or White Fir) is somewhat similar in general appearance to the Colorado Blue Spruce, meaning it is a very attractive tree with a medium greenish blue color, although the needle structure is different. They are fast growing, can grow as high as 150 feet and live over 300 years.

They are widely used as ornamental trees and thrive all over the Eastern US, and grow naturally from the Rocky Mountains all the way to the West Coast.

The Concolor Fir has softer needles about an inch long, and produce a pleasant aroma. It's cones are about 4 inches long on average, and point up instead of down as with other evergreens.

Concolor are somewhat shade tolerant, and grow on both moist loamy soils and drier sandy soils.

Estimated size: 4-10 inches - height does not include roots [?]
Zones 3-7 (see zone map)




Prefers full sun, but does well in partial shade
PLANT IN RECORD TIME:
Watch how to plant these evergreen seedling plugs faster and with less effort than any other type of "bare root" evergreen seedling. With just a cordless drill, an old 1 inch drill bit and a few simple items, you can realistically plant upwards of 100 plug seedlings in an hour. Your back will thank us later :)
THESE PLUGS SHIP ASAP YEAR ROUND:
Order by 9am EST and you'll get same day shipping on these specific trees as long as [a] our shipping schedule is not already full, [b] your trees thaw in time to pack and ship, and [c] they will reach you by Friday [see our shipping page for more details]. If you'd like to order now to guarantee availability but postpone your shipment to a later date, please specify that date in a follow up email after placing your order.

PACKAGING OPTIONS: We offer individual plastic packaging, eco-friendly packaging and cotton gift bag packaging for all sizes of plugs, sold separately in matching quantities.
Prices include all shipping and handling charges
---

5-pack:
$23.00

10-pack:
$33.00

25-pack:
$59.00

50-pack:
$94.00

100-pack:
$140.00
Pictures of mature Concolor Fir

These pictures are for general identification and description only. As your trees reach maturity, they may vary slightly in size, color, and general appearance.
Approx 4-11 inches [photo is no longer accurate]
---
Prefers zones 3-7
---



Suitable for full sun and partial shade
---
California and Oregon residents: We cannot ship this specific tree to you due to your state's quarantine restrictions. View our CA/OR quarantine list >>
Washington State residents: We cannot ship this specific tree to you due to your state's quarantine restrictions. View our WA quarantine list >>