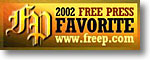 Red Pine Tree Plug Transplants
(a.k.a. Norway Pine)
(Pinus Resinosa)
A long-needled fast growing pine, Red Pine reach heights of up to 150 feet, with a bare trunk reaching over halfway up the tree as it reaches maturity. Their needles are up to 6 inches long, making for a very tall tree with a "crown" of branches and needles at the top.

Often found growing in sandy soils and rocky terrain, Red Pine adapt well to very poor soil and can live as long as 400 years. It does not tolerate shade, but does tolerate high winds and drier soils.

Red Pine are often planted for forest and wildlife habitat, and are common in most Northern States.
PLANT THESE PLUG TRANSPLANTS IN RECORD TIME:
Watch how to plant these evergreen transplant plugs faster and with less effort than any "bare root" evergreen transplant of a similar size. With just a cordless drill and our plug transplant bulb auger, you can realistically plant 50 to 100 trees per hour without breaking your back. You can borrow or buy this auger with tree purchase, but with any order of 50 plug transplants or more [pls read that again, this offer is not for plug seedlings] we'll include the auger for FREE!
Pictures of mature Red Pine

These pictures are for general identification and description only. As your trees reach maturity, they may vary slightly in size, color, and general appearance.
Approx 10-14 inches
---
Prefers zones 3-6
---


Suitable for full sun
---
California and Oregon residents: We cannot ship this specific tree to you due to your state's quarantine restrictions. View our CA/OR quarantine list >>