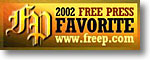 Black Spruce Seedlings
(Picea mariana)
[a.k.a. Abies mariana, Picea nigra, Picea brevifolia]
The Black Spruce is a slow growing northern species with dense foliage, and generally does not reach more than 30ft tall except in rare circumstances. Combine that with its tendency to grow very narrow and its tolerance of shade and you'll find that the Black Spruce is well-suited to tight planting spaces. It is commonly found in the Great Lake States and the Northeast US.
Although Black Spruce is generally a zone 2-5 species, it can do quite well in zone 6 if planted in a persistently damp, wet location which does not drain well. In fact it is a perfect wetland species which prefers lowland locations around ponds and streams, and is a good companion evergreen species for the deciduous Tamarack Larch. Black Spruce are also remarkably tolerant of poor soils, and are relatively free of pests and disease.
NOT SHIPPING till Spring 2016
OTHER SIZES AND OPTIONS:
Black Spruce are only offered in the following size:
• bare root seedling [available in Spring 2016]
Comparable/alternative species: Black Hills Spruce, Colorado Blue Spruce, Meyers Spruce, White Spruce
Confused about species? Check out our Evergreen Tree Buyers Guide
Pictures of mature Black Spruce

These pictures are for general identification and description only. As your trees reach maturity, they may vary slightly in size, color, and general appearance.
Approx 6-18 inches
---
Prefers zones 3-5 [and 6 if moist soil]
---



Suitable for full sun and partial shade