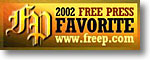 White Spruce Tree Plug Transplants
(Picea Glauca)
White Spruce feature short, bluish-green needles and a nice overall appearance, great for ornamental uses. This evergreen species features a conical shape which spreads fairly wide at the base if planted in the open. They are excellent for use as windbreaks and privacy screens due to their generally thick growth combined with fast growth, an uncommon characteristic among evergreen trees. They tend to retain needles better than most other spruces.
White Spruce are an important food source for grouse and other seed eating birds, as well as red squirrels.
White Spruce are native to the northern United States and Canada, and are very tolerant of cold windy conditions, partial shade and wet soils such as stream banks and lake shores. White Spruce habitat is generally from Indiana north, although they grow at higher elevations in lower states. They are the most northern species of tree in North America.
PLANT THESE PLUG TRANSPLANTS IN RECORD TIME:
Watch how to plant these evergreen plug transplants faster and with less effort than any "bare root" evergreen transplant of a similar size. With just a cordless drill and our plug transplant bulb auger, you can realistically plant 50 to 100 trees per hour without breaking your back. You can buy this auger on the cheap with tree purchase, but with any order of 50 plug transplants or more [pls read that again, this offer is not for plug seedlings] we'll include the auger for FREE!
SOLD OUT till Fall 2015, see options below
OTHER SIZES AND OPTIONS:
White Spruce are offered in the following sizes:
• bare root seedling
• bare root transplant
• plug seedling
• plug transplant [sold out till Fall 2015]
Comparable/alternative species: Black Hills Spruce, Black Spruce, Colorado Blue Spruce, Meyers Spruce, Serbian Spruce
Confused about species? Check out our Evergreen Tree Buyers Guide
Pictures of mature White Spruce

These pictures are for general identification and description only. As your trees reach maturity, they may vary slightly in size, color, and general appearance.
Approx 12-18 inches
---
Prefers zones 3-6
---



Suitable for full sun and partial shade
---
QUARANTINE:
California and Oregon residents: We cannot ship this species of tree to you due to your state's quarantine restrictions. View our CA/OR quarantine list >>
QUARANTINE:
Washington residents: We cannot ship this species of tree to the state of WA due to your state's quarantine restrictions. View our WA quarantine list >>