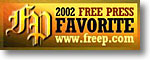 Norway Spruce Plug Transplants
(Picea abies)
The Norway Spruce is a fast growing, dark-green spruce with short needles. It's pleasant appearance makes it ideal as an ornamental, and it's growth rate is well-suited to applications such as windbreaks and privacy screens.

Norways are the dominant evergreen in Europe, and although they are not native to the US, they are commonly planted throughout the NorthEast and as far south as Tennessee. At higher elevations, they can survive even farther south. However, they are best suited to temperate climates, need full sun, and prefer richer soils.

They can reach a jaw-dropping height of 200 feet, but most max out at a "merely impressive" 100 feet.
PLANT THESE PLUG TRANSPLANTS IN RECORD TIME:
Watch how to plant these evergreen transplant plugs faster and with less effort than any "bare root" evergreen transplant of a similar size. With just a cordless drill and our plug transplant bulb auger, you can realistically plant 50 to 100 trees per hour without breaking your back. You can borrow or buy this auger with tree purchase, but with any order of 50 plug transplants or more [pls read that again, this offer is not for plug seedlings] we'll include the auger for FREE!
Pictures of mature Norway Spruce

These pictures are for general identification and description only. As your trees reach maturity, they may vary slightly in size, color, and general appearance.
Approx 12-18 inches
---
Prefers zones 3-6
---


Suitable for full sun
---
California and Oregon residents: We cannot ship this specific tree to you due to your state's quarantine restrictions. View our CA/OR quarantine list >>
Washington State residents: We cannot ship this specific tree to you due to your state's quarantine restrictions. View our WA quarantine list >>